By Claire Kelley – USEA Staff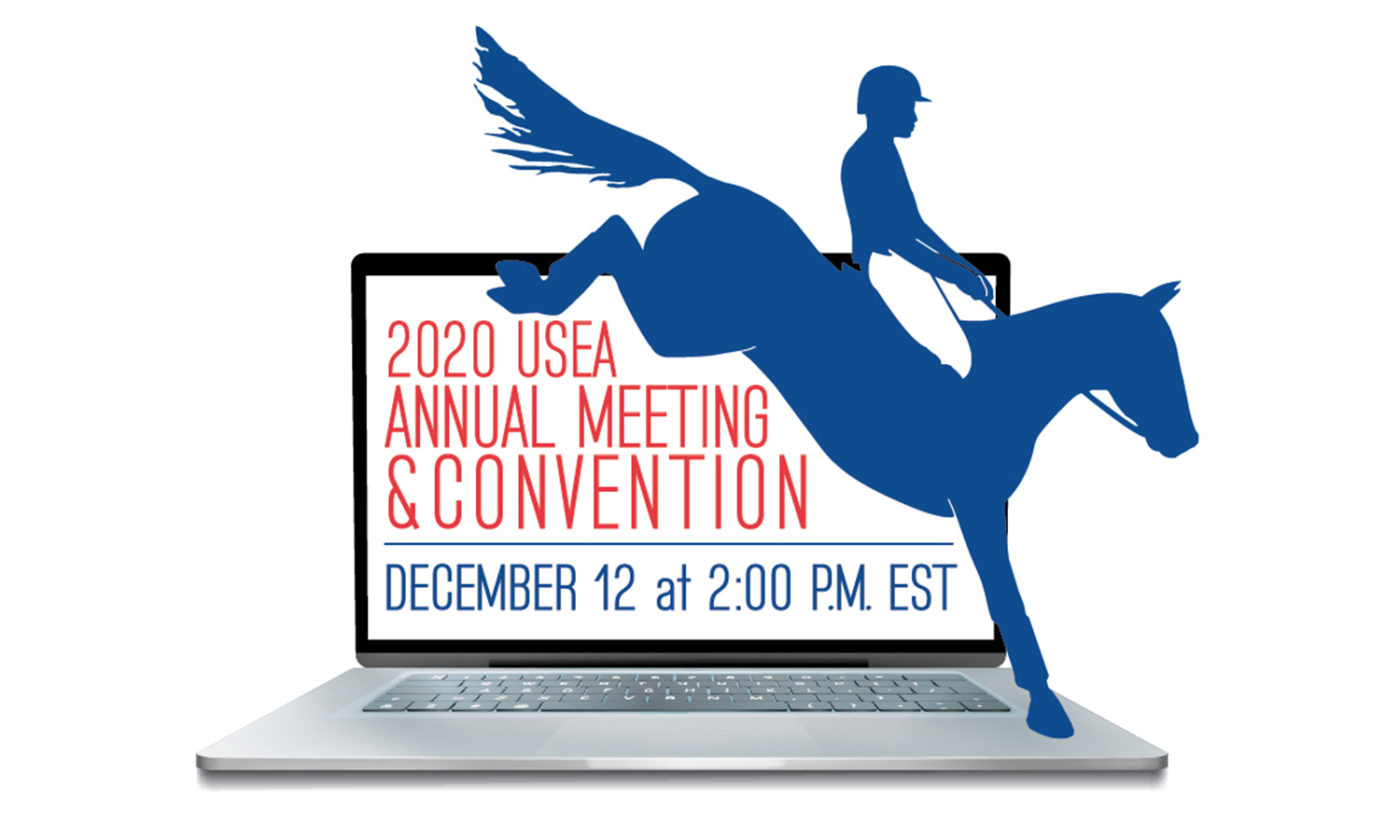 This year the USEA will host an Annual Meeting & Convention unlike any other. The 2020 USEA Annual Meeting will be held virtually and participants can attend the meeting from the comfort of their own home. The 2020 USEA Annual Meeting & Convention was originally set to take place in Albuquerque, New Mexico but, due to COVID-19, the in-person meeting was postponed and replaced by a unique virtual experience.
The centerpiece of the USEA Virtual Annual Meeting & Convention will be the Annual Meeting of Members and the Keynote Address taking place on Saturday, December 12, 2020 at 2:00 p.m. Eastern time. This event will be free to join with the only requirement being that you must be a registered 2021 USEA member (at any level) to participate.
Much like the week of convention, the USEA will also offer exclusive educational content and interactive webinars on the USEA website in the days leading up to the annual meeting. This content will be open to the public. USEA members will also be able to participate in open committee meetings and get a behind-the-scenes glimpse at the workings of the Association.
The educational and informative sessions offered at convention typically require a registration fee, but this year it will be entirely free of charge. Make sure to mark the calendars as you won't want to miss this unique opportunity.
Interested in finding out who will be the keynote speaker for this year's annual meeting? Stay tuned!
Details on the year-end awards ceremony will be decided by the USEA Board of Governors and announced soon.
About the USEA Annual Meeting & Convention
The USEA Annual Meeting & Convention takes place each December and brings together a large group of dedicated USEA members and supporters to discuss, learn, and enjoy being surrounded by other eventing enthusiasts. The USEA organizes multiple seminars in addition to committee meetings, open forums, and tons of fun! Click here to learn more about the USEA Annual Meeting & Convention.